Do you consider a 3-D printer as a robot? What about customer service chatbots? Or twitter bots? Or a floor cleaning machine? If you look at the examples given, a robot is an automatic machine programmed by humans to follow a set of instructions. The way these robots are designed and developed varies based on their purpose; some may look human-like, others may look like electronic machines and some may not even have robotic bodies.
This article will discuss what the robotics discipline is and career opportunities in the robotics field. If it interests you, you may explore how to start a career in robotics. We also have curated resources to help you get started in this field. 
What is Robotics?
"Robotics is an interdisciplinary field that involves mechanical engineering, electrical engineering, computer science, design, programming, and psychology".
Previously, a robot carried out simple and repetitive tasks, replacing entry-level and repetitive manual jobs in factories. 
What is the new challenge for us?
Hasn't automation been around for decades? What's different this time?
The information age and automation could be a huge opportunity to change human society. Now we have reached a point where machines can learn, manage uncertain conditions and move. Take the example of the driverless car, which learns to recognize the road enabled by algorithms. These technologies gave us confidence that Robots could be made more efficient by applying AI principles to them. The question here is – can we have Robots that perform tasks that have not been previously programmed or "instructed" or "taught" to do?
Intelligent machinery, robots that think, are new challenges for us! 
Now is the time to welcome robots from their world (factory set-up, industrial manufacturing) to our world (self-driving cars, nanobots in medicine).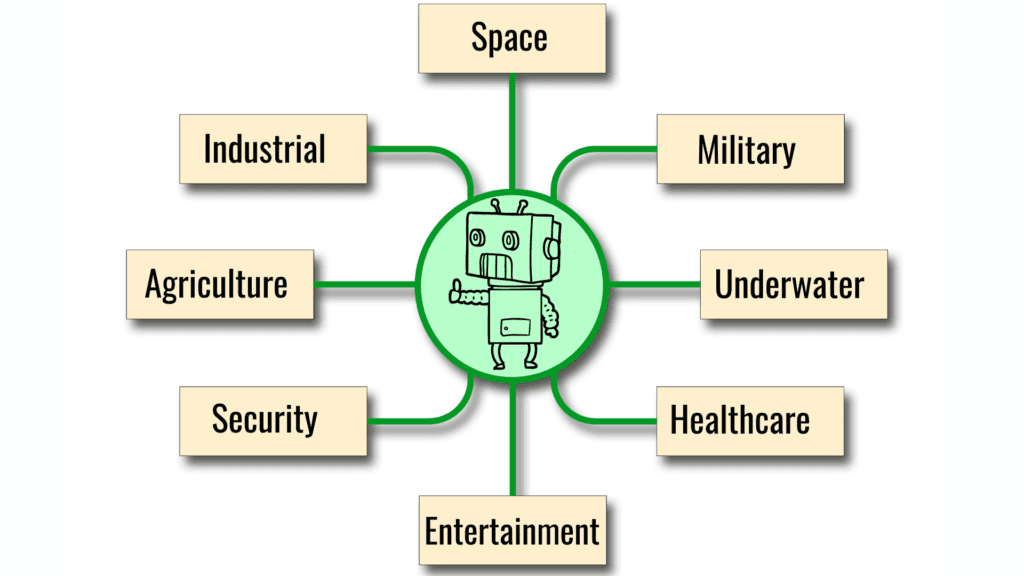 Career Opportunities in Robotics
A career in Robotics means numerous opportunities, being a part of a multidisciplinary field, creative and interesting career. All this leads to plenty of room for innovation.
Imagine the innovations and opportunities the field can bring if the algorithms are set right to teach robots to learn from their experience and understand the world around them. The career opportunities are exciting because the robotics industry is going to continue to change and evolve so rapidly that individuals opting for becoming Roboticist are also required to adapt to this dynamic field.
How to start a career in Robotics?
The prerequisite to making a career in robotics is to be curious about how different devices are built, how they work and have an immense interest in understanding the principles of their operation.
One needs to have a solid technical background in electronics, mechanics, industry and computing. No matter what you are building in robotics, there are many fundamental things you are learning. You are learning how to write code, how to use electronics and design circuits. 
You need to learn how to build things (mechanical engineering), how to use electricity to control the function of electric components (electrical engineering) and how to program things in a logical manner (computer science).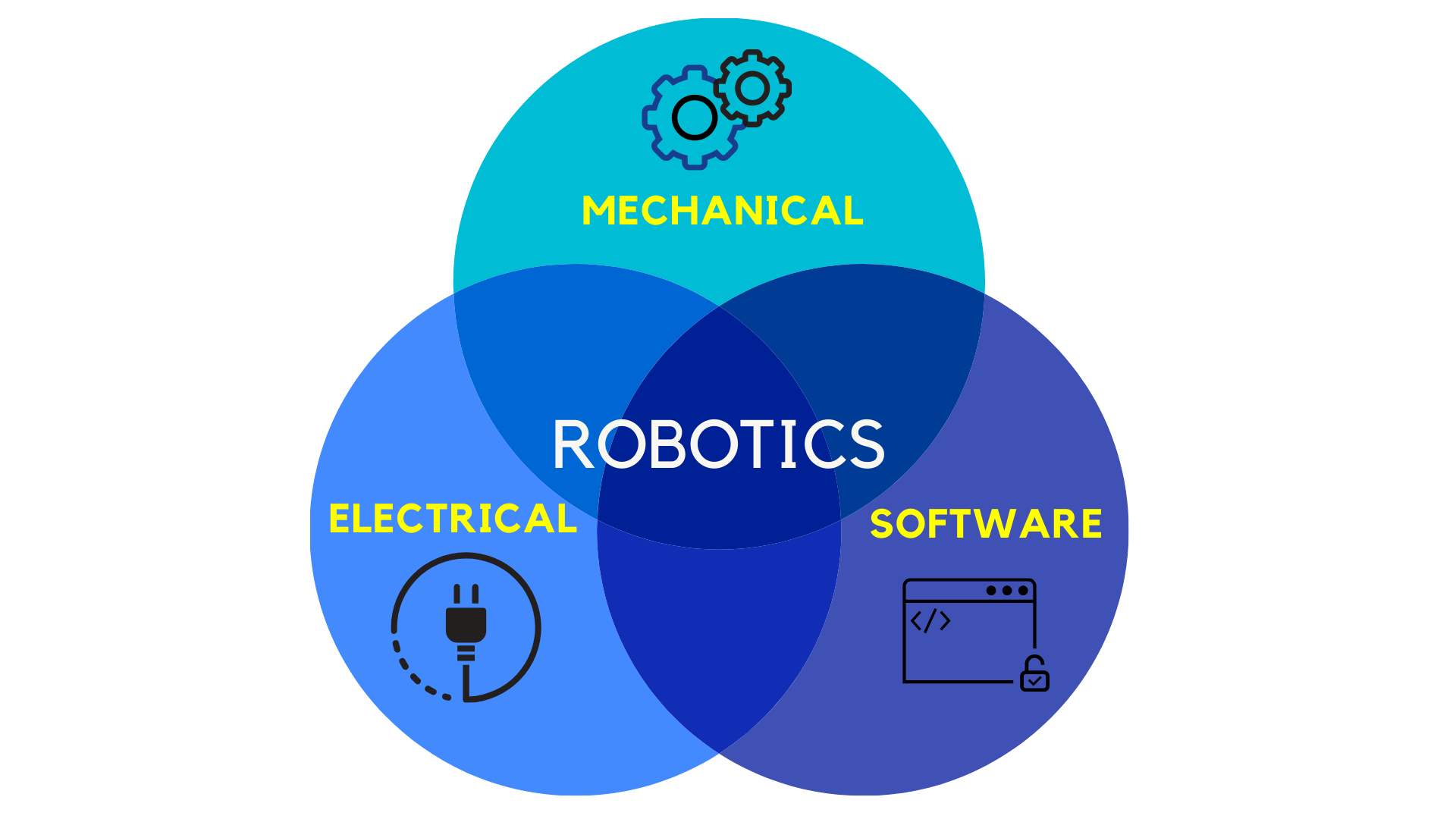 It is often recommended that you are familiar with all these three disciplines. You may learn two or even one out of three to start your robotics career. As you move ahead in this career, you will learn the other two disciplines due to the interdisciplinary nature of robotics. For example – MIT Cheetah is built on the principles of electro-mechanical engineering having sensors and motors that quickly respond to changes in the environment. This robot relies very little on software- machine learning techniques. If you wish to know more insights of a Robotic Engineer, watch this video – Day at work – robotics engineer.
What are some of the specializations to be pursued?
Home automation

– Capable of automating a home or building of any kind. Example – Floor cleaning, lawn mowing.

Military

– Specialized in autonomous or mobile remote control robots designed for military applications. They are applied in transport, search, rescue and attack.

Industrial & MedTech

– This branch helps us with the study, design and use of robots to execute industrial & medical processes.
Click here to understand how robots are used now and how they will be used in the future and the potential of automation.
If you're an aspiring roboticist, various options are available to get started in the industry. We have curated a bunch of the best resources to kick-start your Robotics journey.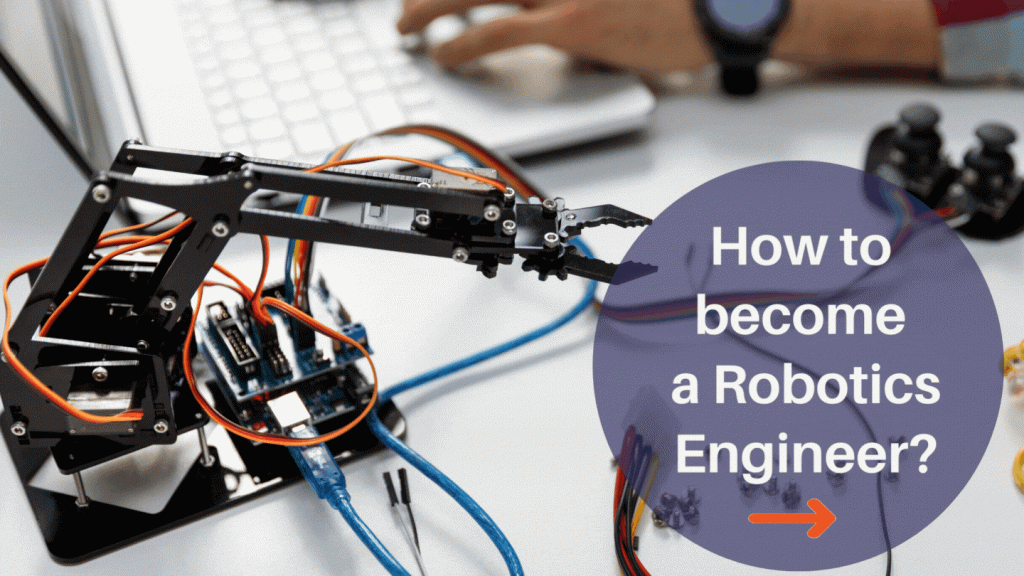 Head on to each resource for more comprehensive information which may help you make an informed choice. Let us see what to expect in each section:
Let us know if you find these resources helpful and what else you would like us to list here in the robotics career path.