The importance of a well-presented resume is evident as it bears a huge impact on your chances of landing an interview opportunity, the first step towards securing the internship or a  job you are applying for. It is therefore critical that you spend some time thinking about the content of the resume and how you are going to present it. 
You can now build your CV on MySphere, share the CV link or in a pdf format with potential employers.
Steps to make a dynamic CV on MySphere:
Go to the mysphere sign-in page –

https://www.mysphere.net/signin

and create your account.

Complete your student profile and build your portfolio by adding projects to it.
Two separate videos are available to help you understand how to create a profile and build a portfolio.
How to create a student profile on MySphere
How to build a student portfolio on MySphere
     3. Let's get started with a CV Builder – Click on the CV builder option from your profile drop-down menu. This video will guide you on how to make your dynamic CV.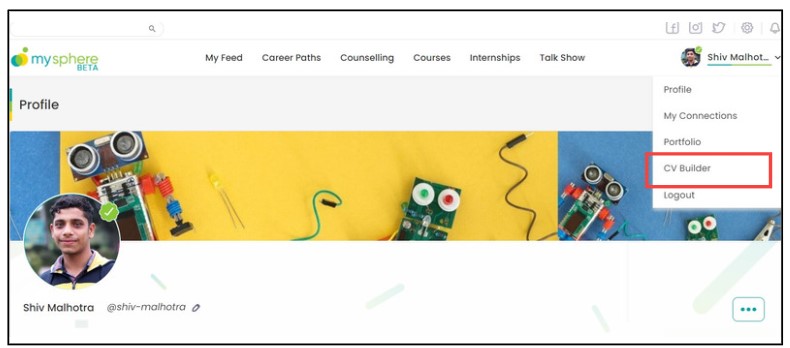 4. You can see some CVs that are made previously. Now let's create a new one. Click on Create CV block.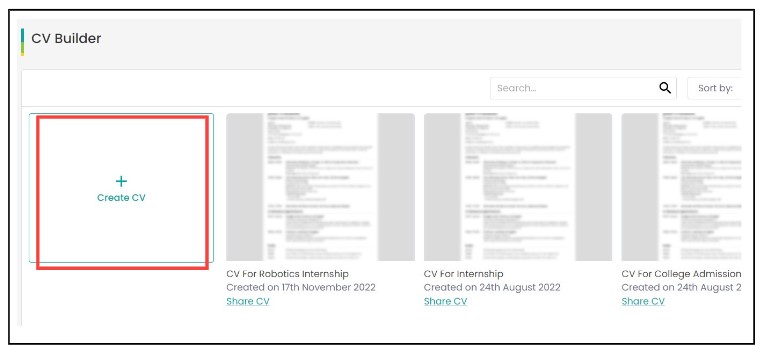 5. The top field is for the title – for example, the first  CV is made for applying to the robotics internship. The information present in the header of your CV is displayed by default. Your name along with your photo, the name of the institute you have studied, your career goal and contact details are seen on your CV.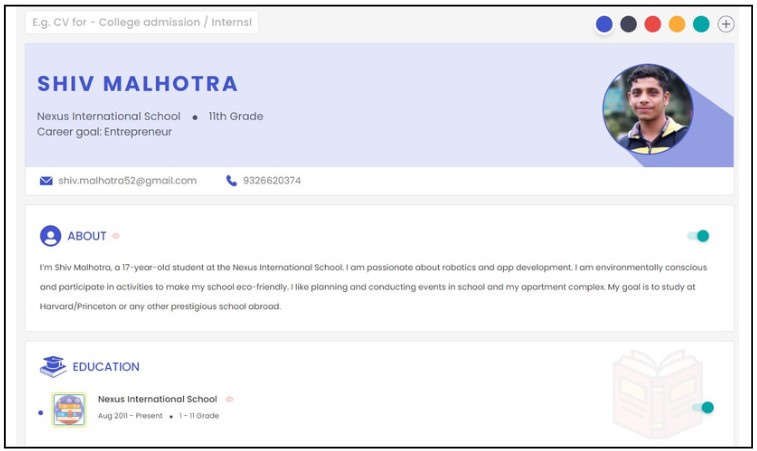 6. You can change the colour scheme of your CV by choosing a suitable colour from the colour palette. 
    7. By default, everything is unselected in the CV for privacy reasons. You have to choose what to include in your CV from the information you have already added to your profile and portfolio by clicking on the toggle button. 
You can easily include relevant sections of projects in your CV and exclude those not relevant to your application. So you see, how quickly you can customise your CV as per the internship or job applications. Once you have included relevant sections in your CV,  you can also preview your dynamic CV and Save it.
    8. How to share this dynamic CV with potential employers or college admissions authorities.?
After you Save your CV, click on the Share CV link. It will open a pop-up window having your CV link and password. Share this CV link and password with the respective people. The given password needs to be added to get access to the CV when opened by a person with whom it is shared.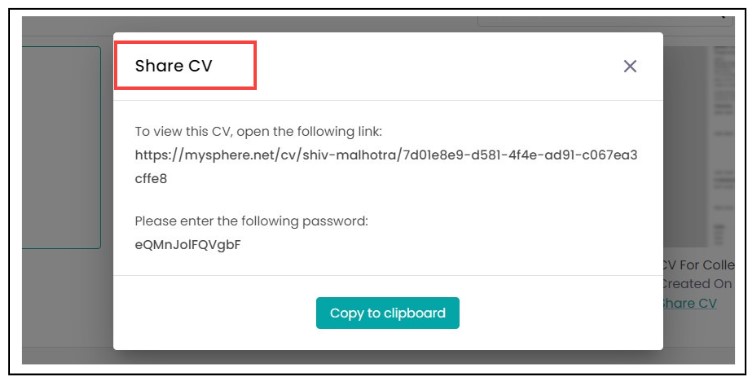 Export your CV in a pdf format – Click here to view a sample PDF CV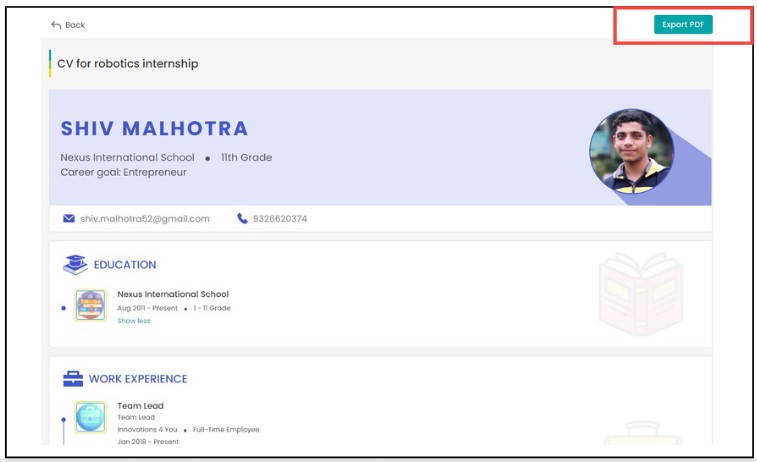 Every CV is different. You can make multiple dynamic CVs seamlessly by choosing the sections you want to include and the appearance you want. 
Don't forget to add different titles to your CVs so you can find them easily later.
Isn't it amazing how easily you can tailor your CV for your applications at your fingertips?
Get your dynamic CV ready that sets you apart from the competition.