You can create and share a blog post written for a particular topic on your MySphere profile. You can share your ideas, be creative, develop confidence in writing, and communicate with peers and the teacher through blog posts. Blogging would also help you with your online presence and become reflective in your learning.
What can you post on your MySphere profile?
What are your thoughts on a particular topic of your interest

Your experience from volunteering, from school/college annual day, leading your school/college sports team and many other occasions that are important to you

Project write-up, multimedia of your project – Images and videos 

Creative work/ Artwork/ illustration images

Interesting links and articles you want to share with your peers
How to get started with MySphere blog posts?
Step 1 – Go to mysphere.net/register & sign up or sign in if you have an account already
Step 2 – Go to my feed and click on the blog post

Step 3 – Write your post – Give a title, and write in the textbox about the topic you want to make a post about. Attach a supportive image, video or pdf file of your choice.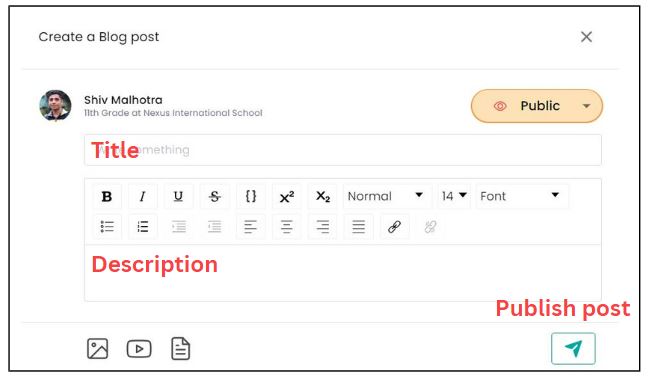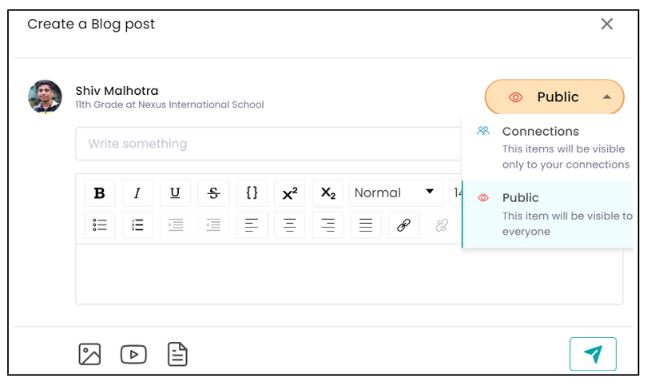 Step 4 – Decide who you want to show your blog post. You can set it to view by everyone in a public setting or by your connections selecting connections.
Step 5 – Once your blog post is ready, click on Publish button. 
Your blog post is now posted and visible on others' mysphere walls.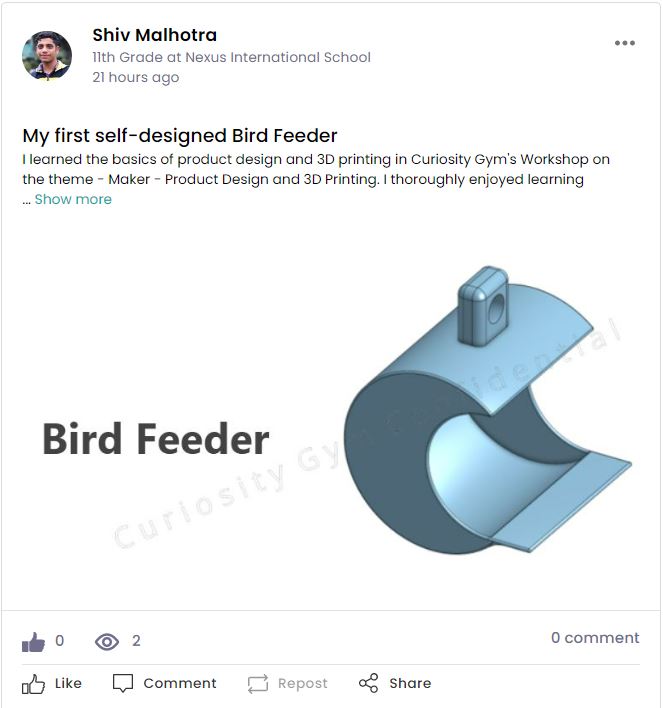 How to share my blog with others?
Another interesting feature is you get your unique blog link that can be shared with anyone, even with people outside of MySphere.
Your blog would help you create a personal brand.
Sharing on social media – Shiv's Blog