Keeping a diary is a great way to keep track of your thoughts, experiences and anything else that you want to record. Diary writing greatly helps to express oneself and keep thoughts organized.
With MySphere's recently added feature – Diary entry, you can now maintain your online diary. So a diary is simply a record of each day or important events or experiences you would want to write about.
What you can write in your diary:
Daily occurrences and thoughts

Record your new year's resolutions in a diary

Track your development by maintaining a diary of them, which will inspire you to continue concentrating on your goals

Record your ideas

Reflection – you can reflect on the past and consider how you've changed and what you might do to become better versions of ourselves
An online diary has features that are not possible with a physical diary. For example, you can attach photos that make it easy to describe what your diary entry is about. Having photos and videos enriches the events you are recording in your online diary.  An online diary with a default private setting becomes your safe space to record your opinions and experiences.
How to get started with a Diary entry on MySphere?
Step 1 – Go to mysphere.net/register & sign up or sign in if you have an account already.
Step 2 – Go to my feed and click on the Diary (shown in the image below – red circled)

Step 3 – Create your diary entry – Give a title, and write in the textbox. You can also attach a supportive image, video or pdf file.
Step 4 –  Diary entries are kept 'Private' by default. Your diary is only visible to you.
Step 5 – Once your diary entry is ready, click on Publish button (bottom right).
Sample diary entry: New Year  Resolutions #2023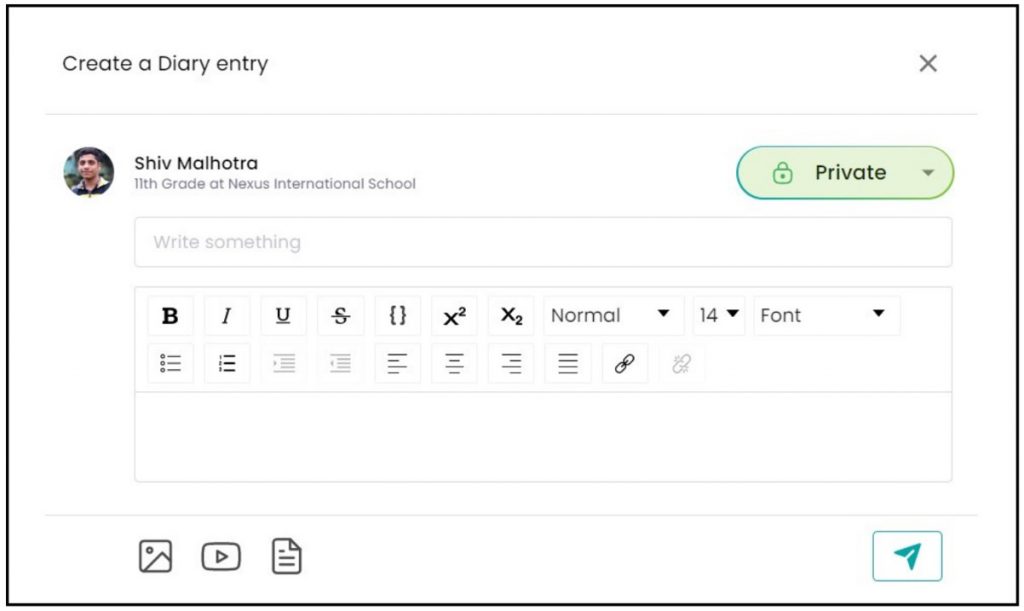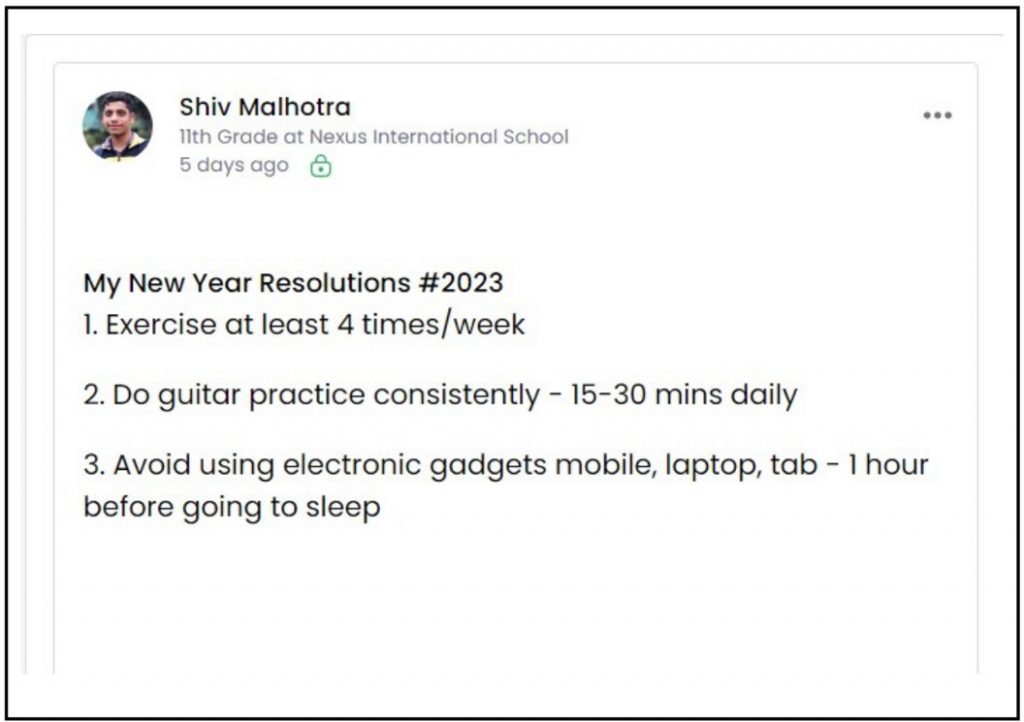 Your diary entries will be visible ONLY to you. Example – Shiv's Diary