Entrepreneurship Vs Job: A dilemma for architects 
There's an ongoing debate in almost every field these days- Job or Startups for entrepreneur journey. The architecture field is facing the same dilemma; with more competition and limited job opportunities, entrepreneurship is a potential option. However, not all professionals have the capacity to initiate their startups in the field. There are some architectural industry aspirants who have the ability but need more knowledge and experience. This clearly states that both sections- entrepreneurship and the job have their potential and drawbacks. But, the critical question is which one you should opt for. Are there enough job opportunities? Will an entrepreneurship journey be worth it? Being a college student or young adult in the architecture industry, you & I might have similar questions. So, let's explore this to resolve the dilemma. 
Technical Industry Insights in the Architecture Industry
A
rchitecture industry by stats
Gensler is the largest employer of

architects

in the world, with 3,000 architects currently working under them, according to

Statista

. 

From the US to the UK to many other states, the need for skilled

architects

and related architectural careers is arising. 

Revenue projected

by architecture and related services in the US amounts to $359,9 billion. Therefore, it clearly states their contribution to the overall GDP. 
The architecture industry today is in demand for young professionals with new ideas and skills in the volatile economy. The jump of new technology and innovation calls for young entrepreneurs and professionals who comprehend the technology and can bridge the gap for the existing AEC industry. Does this bring opportunities for job seekers and entrepreneurs? Let's find out: 
Opportunities with Architecture career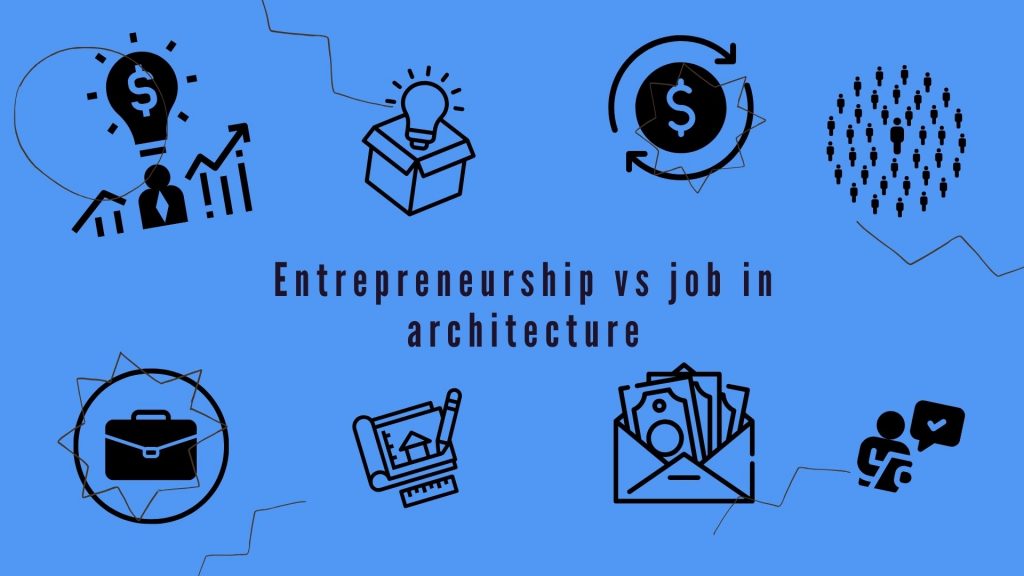 Running an architectural/interior design firm as a business is an obvious choice for architects when it comes to entrepreneurship. Similarly, an architect can seek a relevant job opportunity in an organization as per his/her specification. However, there are many other options available for architects to explore:
Urban Planners 
The requirement for urban areas and sustainable development is rapidly increasing with the expanding urban population. Metro cities like Bangalore, Mumbai, NYC, London, etc., often face housing problems that regularly require development. Entrepreneurs and job seekers with innovative ideas can work in urban planning. 
Lighting consultants 
Whether you want to start your entrepreneurship journey or seek a job, lighting consultants are the best option—the lighting consultants plan and design systems for residential clients, architectural firms, large venues, etc. From visual appeal to installation and operation, lighting at a place can make significant changes. 
Structural Designer 
In the field of civil engineering, structural designers focus on stability, strength, and load-bearing aspects. Designers work on all technical aspects of developing a building. If you have skills and interests in the field, you can work as a structural designer. 
Industrial Designer
Many architectural professionals with skills in the industry can implement their skills as Industrial designers. Industrial designers focus on mass production and small-scale designs that are often required in urban settings. In addition, industrial designers are great with the development of
architecture
into small-scale concepts. For a better probe into industrial designing as a career path, read our detailed guide on
Industrial Design.
One could also pursue product designing which is a subset of industrial designing. 
Similarly, there are various career options in the architecture industry for job seekers: 
Landscape architect 

Building architect 

Project manager 

Computer Aided Designer 
These career options can be used interchangeably for jobs or businesses depending on individual choices. 
Entrepreneurship or Job- Which one should consider? 
Dealing with this universal question? We are enlisting here a few qualities for both interests; you can choose whichever fits you best. If these qualities and requirements fit, you can start your entrepreneurship journey: 
You have experience working under experts for a few years. 

 Understand various aspects of architecture with hands-on experience. 

You have some capital saved aside to leave your current job. 

Can manage time with different tasks. 

You have developed a network to begin your startup. 

You have a differentiating idea or or a sound design philosophy to start an architecture firm. 

Have skills to attract clients. 

You have created a plan. 
If you have the following qualities, you should consider for the job: 
You just completed your degree. 

Do not have hands-on experience. 

You do not have enough funds to back up.

Lack the expertise and network to start your business. 

You need a regular flowing income as soon as possible. 

Do not have any mentors. 
Are architecture schools producing entrepreneurs? 
Simply put, no. With the emergence of new technology and the integration of AI in the AEC industry, demands have had a significant shift in recent times. However, architecture schools continue to train students with similar methods and processes that produce the same talent. Students receiving degrees from these schools might need more skills, knowledge, and understanding to start their entrepreneurial journey if they have zeal and passion. In addition to individual passion, architecture schools need to encourage innovation for students to adopt entrepreneurship. 
New Technologies to adopt for architects both as entrepreneurs and job seekers 
Whether you are opting for entrepreneurship or a job, there are new emerging technologies that you need to know as follows: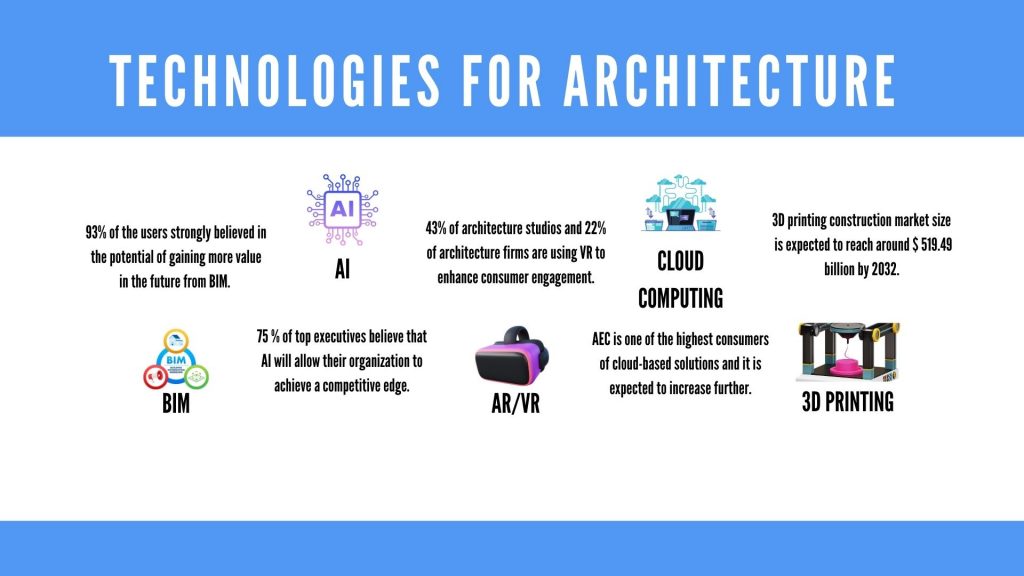 Conclusion
Recently, the trend for developing startups has started as a rage among youth. However, only a few have the capability and knowledge to survive in the market. Due to social trends, students have been inclined towards startups, but they must understand the need for experience. You can start your own entrepreneurship journey after some experience in the industry or when developing a breakthrough. However, deciding to do a job or work independently relies on various factors. Individuals in architecture must understand and work on these factors to determine. In addition, consider future aspects before stepping into any journey. The choice between entrepreneurship and a job is highly personal. However, if you are a 12th graduate or parents to a 12th graduate, our Architecture page is there to help you. 
FAQs
Can an architect be an entrepreneur?
Individuals with unique skills and the ability to attract clients for various projects can find themselves in their new roles as entrepreneurs. An architect opting for entrepreneurship for his/her earnings is cited as "Archipreneur." 
Which is better: entrepreneurship or job?
It depends on factors like capital, your current scenario, your capability, confidence, and skills. 
Why is entrepreneurship important in architecture?
To establish more innovations and development, work independently, and contribute to the AEC industry, entrepreneurship is important in architecture.
Why is a job important in architecture?
The job is important to gain industry experience and hands-on training. Moreover, you can later shift to entrepreneurship.
What could be some of the unconventional job options one could pursue after a Bachelor's in Architecture? 
Some of the not-so-common job options after architecture is dependent upon your master's specification. It could be a career in film production, industrial and product designing, sustainability analysis, etc. 
What is the probable future of architecture? 
Just like any industry architecture going through a technological transition. The future of architecture would dominantly be AI and data-driven with more and more architects coordinating with machines on-site.