Student portfolios are a tool to both generate and document learning," according to the authors (Basken, 2008). Documenting the learning process is vital since the process that occurs in learning is frequently overlooked. When students create digital portfolios, they have a place to examine their work, reflect on it, and make connections between various but related topics and activities. In this blog post, we answer top questions about Student Portfolio.
Can students have a portfolio?
Yes! High school and college students can build their digital portfolios. From amateur artists to curious science and tech enthusiasts, students can showcase their skills and learning experiences with their student portfolios. A student's digital portfolio records milestones and accomplishments across Grades. It is a concise overview of student life, showcasing students' best work to be shared with anybody they choose.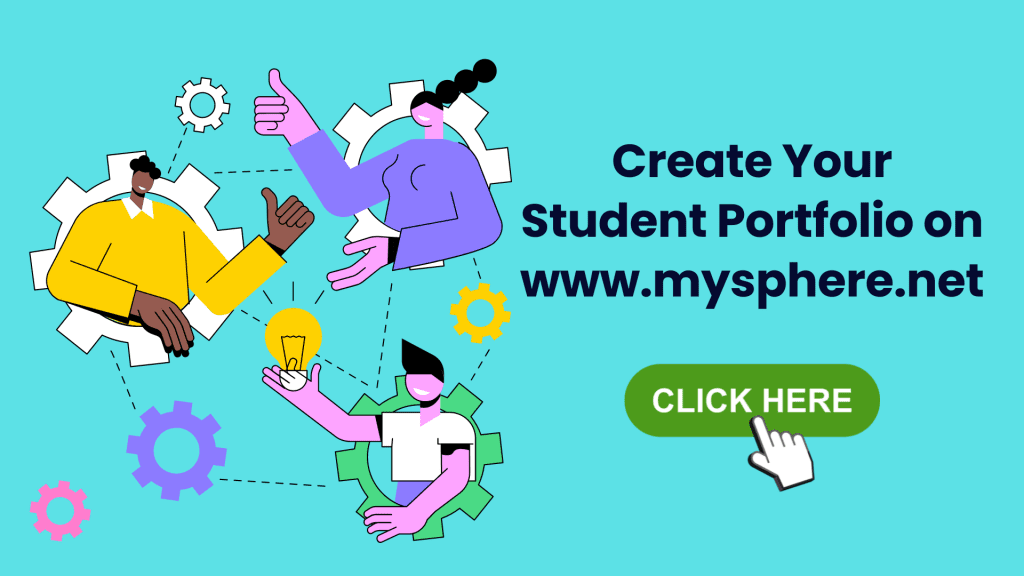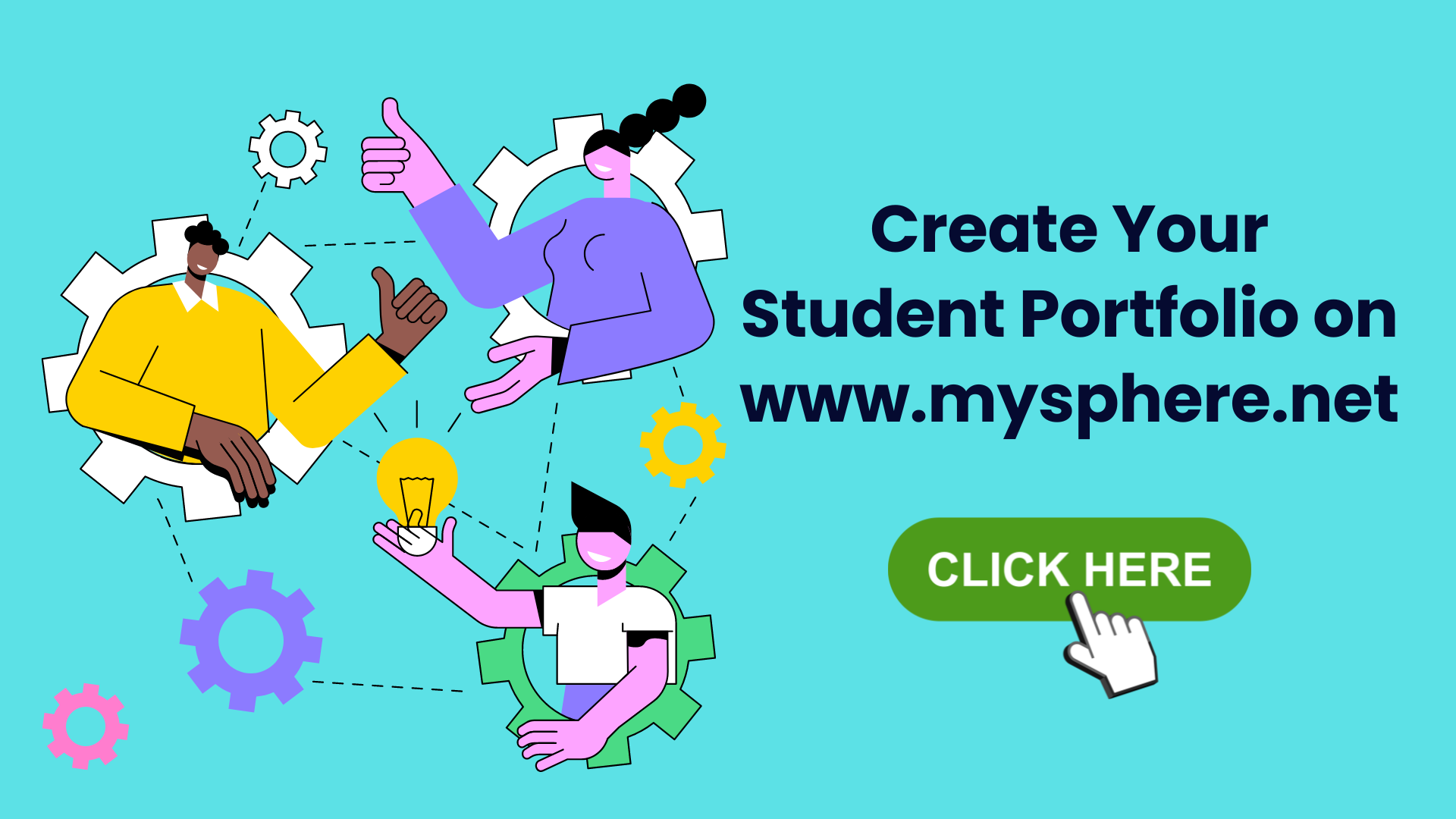 What are the types of student portfolios?
Student portfolios are categorized into the following three types mainly. Some may also prefer a hybrid type portfolio based on how it serves the purpose.
Showcasing student's best work
A collection of best work

Also called presentation or professional portfolio

It is written after learning takes place 
Displaying learning processes
A work in progress

Learning is happening with a focus on reflection
Student assessment
Often more formal and assessment-oriented than showcase and less student-centric

Documents learning in line with the curriculum
What is the purpose of a portfolio for students?
The timeline of a student's academic advancement is displayed in their student portfolio, which aids in preparing them for higher education and employment options. "The overarching purpose of portfolios is to create a sense of personal ownership over one's accomplishments because ownership engenders feelings of pride, responsibility, and dedication" – Paris and Ayres (1994).
What does a student portfolio look like?
Student Portfolio is a showcase of students' project-based learning, highlighting the knowledge gained, skills developed and learning progress made over time. A digital portfolio enables students to share their best project work for awards, internships, jobs, and college applications. Check out this sample student portfolio on MySphere.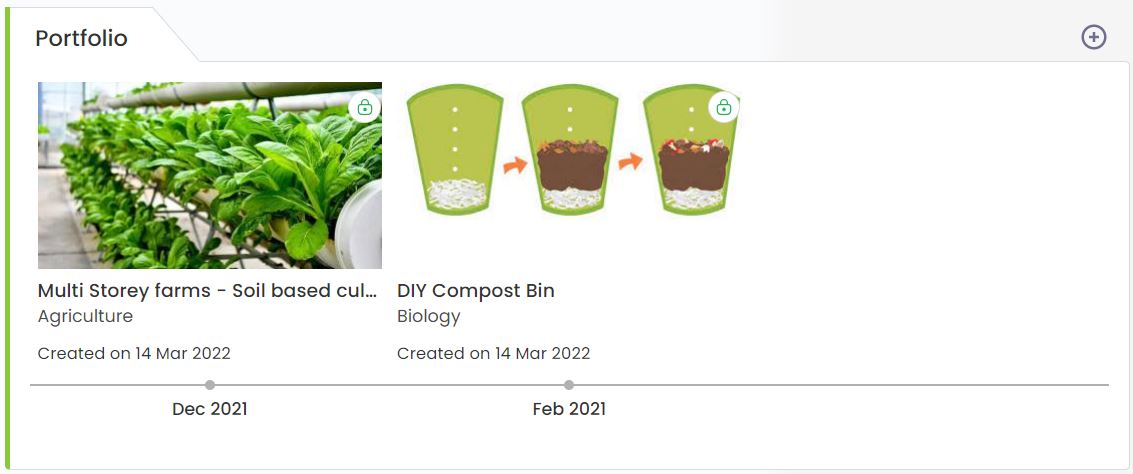 ---
Project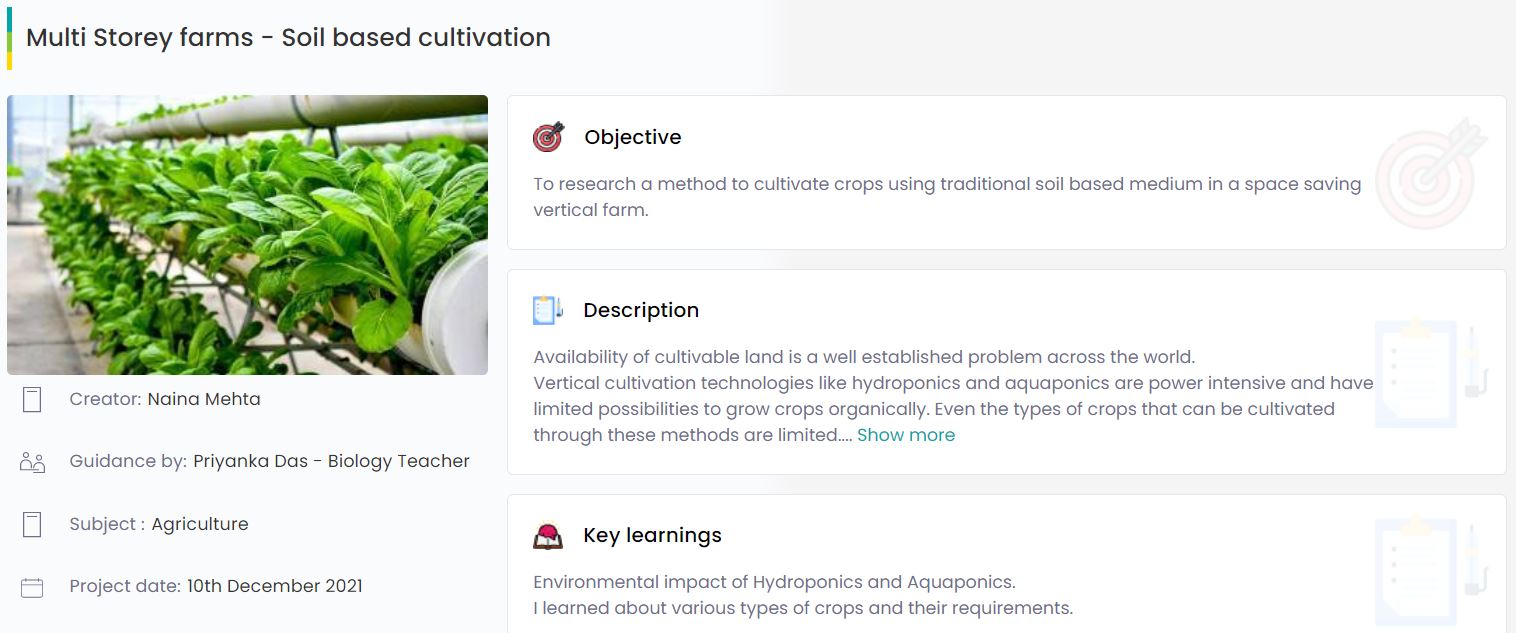 ---
Project video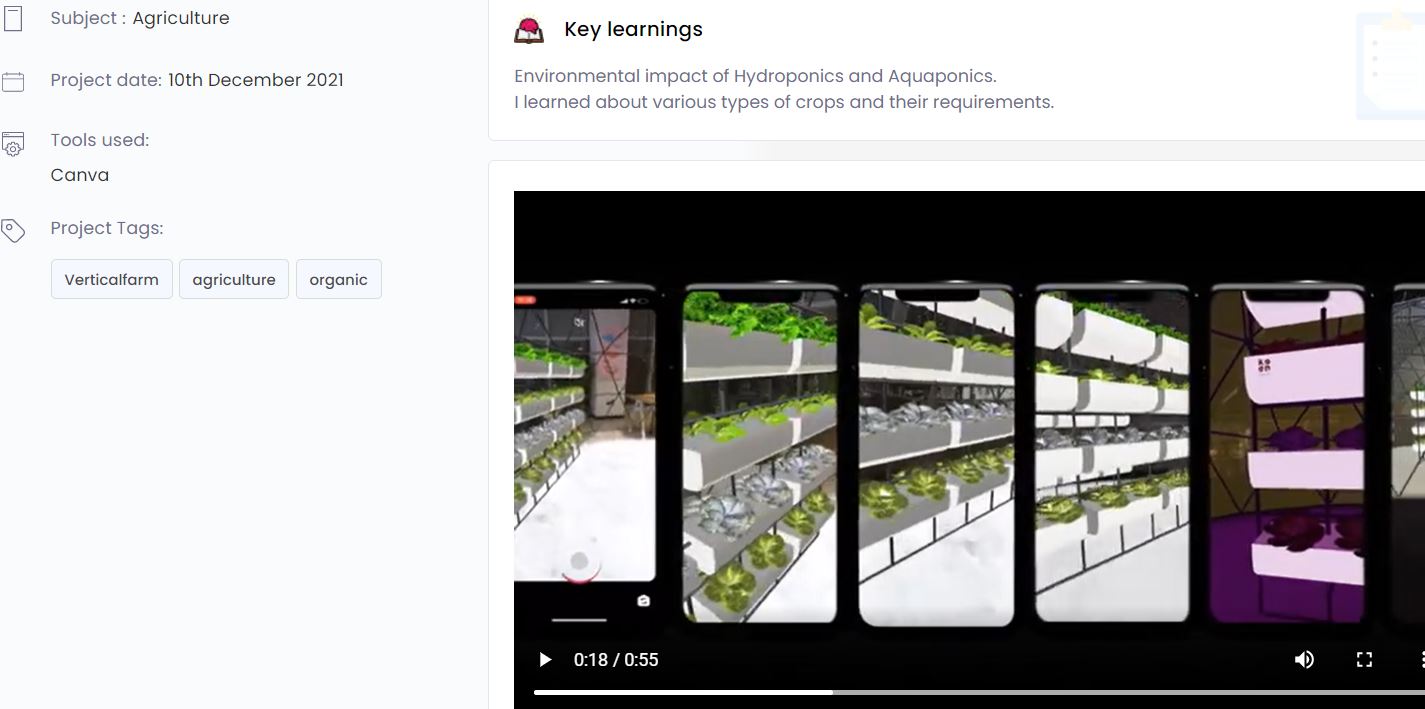 What should I include in my student portfolio?
Students can add their best project work to their student portfolio, including photos, videos, and key learnings, to showcase it for awards and college admissions. Refer to this complete guide to student digital portfolios to understand the types of projects and details that can be included. With digital portfolios, students can demonstrate their project work and accomplishments to others. 

How does a portfolio help a student? 
A student portfolio is an archive of a student's learning experience and progress over time. Students learn to record, curate, and make decisions based on their interests. When applying for college or university admissions abroad, an e-portfolio has its own weightage. Head to the article on the importance of student portfolio to students.
While adding their best work to portfolios and presenting it to their peers/teachers, students learn to think critically about their work and gain confidence while they showcase their work. A portfolio is more than just a record of academic achievement; it allows students to display their creativity and personalities. Students get more responsible and accountable for their learning. Students can share their work with their friends, parents, teachers, and the rest of the world by creating student portfolios. In the world of work, potential employers find great value if candidates have an impressive e-portfolio that speaks about their accomplishments and self-growth over time along with the skills acquired. 
Difference between portfolio and resume. Which one is good for students?
A student's digital portfolio can be considered a new dynamic resume. Students can showcase their projects, key learnings and skills exercised through their eportfolio. Students are better equipped when applying for college admissions and internships with their updated student portfolios. Students can capture, reflect on and showcase project-based learning through multimedia in an organised manner in a more detailed manner than a resume. It is evident from a student portfolio that students have taken ownership of their learning. A portfolio provides evidence of skills & accomplishments and enables students to stand out from the competition and show their individuality. On mysphere, students can build their student portfolios and make a dynamic CV. Watch this video to get an overview of how mysphere can help students build their portfolios and CV.
How to make a portfolio for students?
Online platforms are available to make digital portfolios MySphere, Google Sites, FlipGrid, See Saw and a few more. When starting to build a digital portfolio, let students choose the medium of expression/platform or guide them in choosing one. Some might prefer to start their blog, some may want to form a series of videos, some may want to visually illustrate their learning journey and others may find joy in building a website of their own. It's important to plan what would be included in a portfolio early on so students can structure their portfolios accordingly. Students can select their work, organise it in the portfolio and write reflections periodically. Check out this article – How to get started with a digital portfolio to gain a detailed understanding of a student portfolio and how to make the most out of it.